The New Inn boasts ten luxurious letting rooms that are which are located in the main part of the 16th coaching inn and the converted buildings facing onto the inn's courtyard.

Our Cerne and Winterborne suites are arranged over two levels and feature roll top baths and separate living areas. The rooms located in the main inn boast beamed ceilings, mullion windows and period fireplaces.

You will always get the best room rates booking through our website.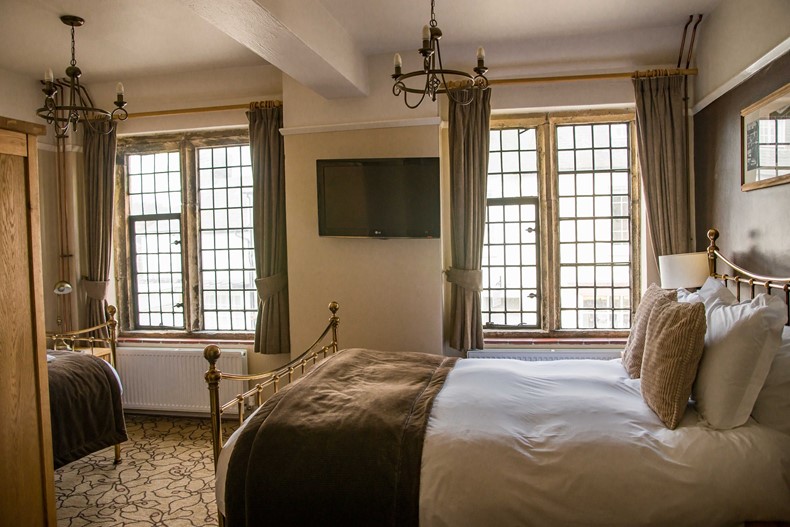 Double En-Suite, Single Bed (Wey)
From £90
Sleeps up to: 3 with Double bed , Single bed, Shower En suite

Facilities:
Colour TV
Free Wireless Internet Connection
Non-smoking
Freeview
Tea & Coffee Making Facilities
Number of rooms available: 1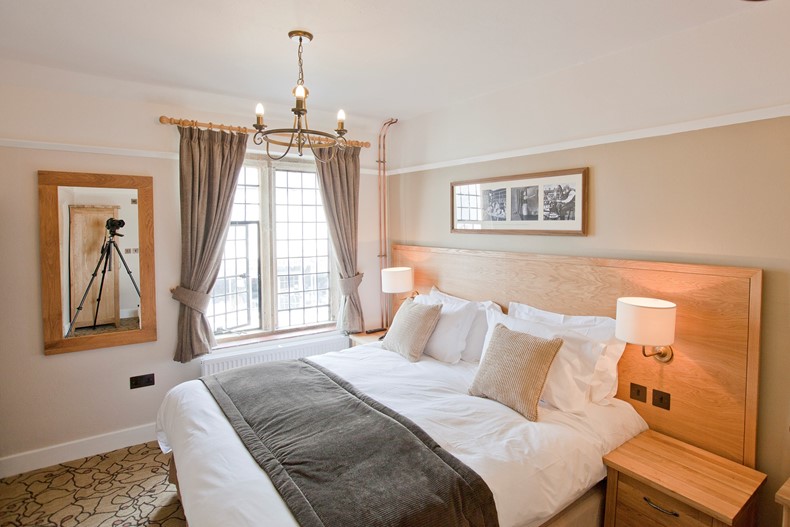 Double En-Suite (Piddle)
From £100
Sleeps up to: 2, Double Bed, Shower En suite. One of our smaller rooms but perfect for a short stay.

Facilities:
Colour TV
Free Wireless Internet Connection
Non-smoking
Freeview
Tea & Coffee Making Facilities
Number of rooms available: 1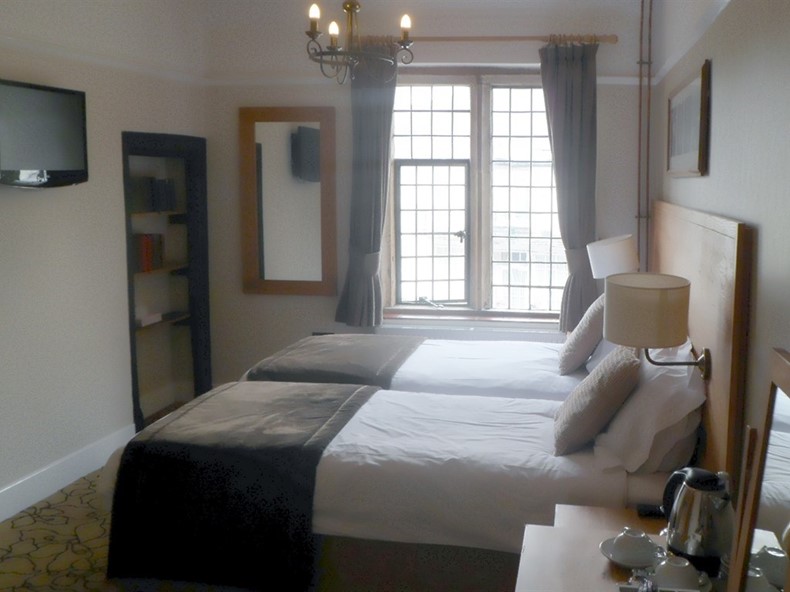 King, En-Suite, Bath & Shower (Frome)
From £100
Sleeps up to: 2, King-size Bed, Shower En suite

Facilities:
Colour television
Free Wireless internet connection
Non-smoking
Freeview
Tea and coffee making facilities
Number of rooms available: 1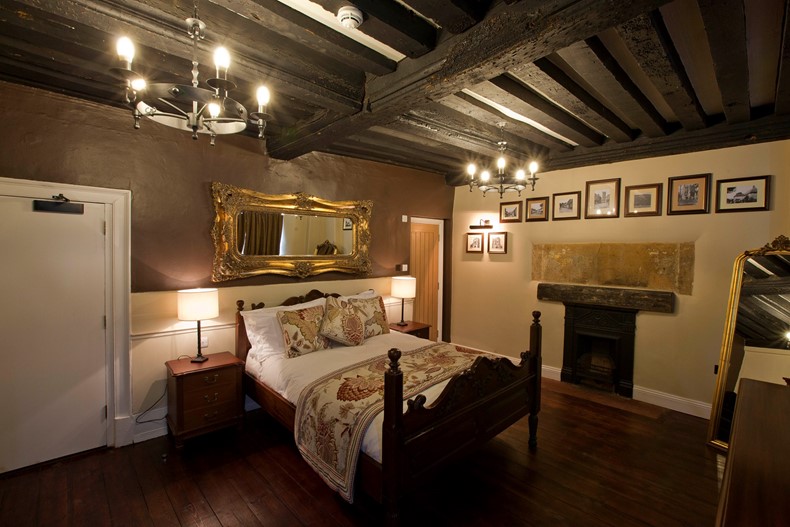 Double bed, En-Suite, Shower, Dog friendly (Wrackle)
From £100
Sleeps up to: 2, Double bed, Shower En suite

Facilities:
Colour television
Pets allowed
Free Wireless internet connection
Non-smoking
Freeview
Tea and coffee making facilities
Number of rooms available: 1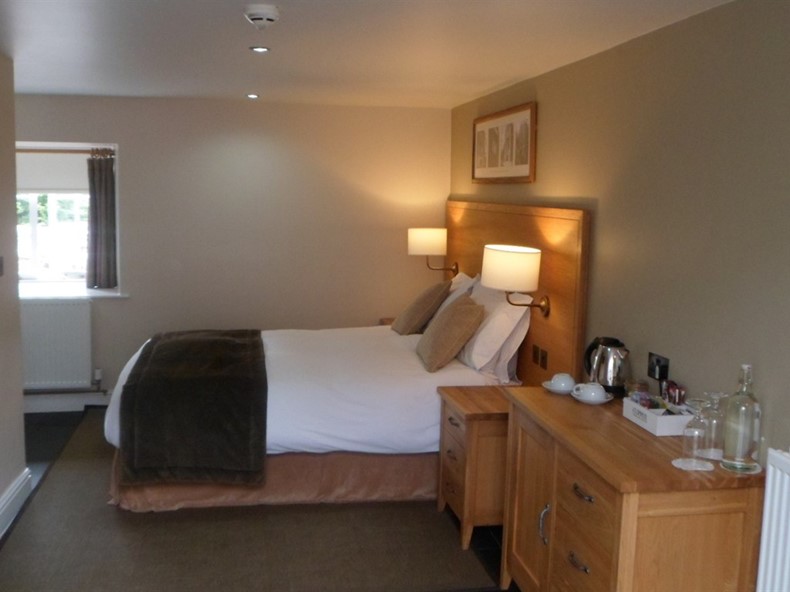 Double En-Suite (Bere)
From £90
Sleeps up to: 2, Double bed, Shower En suite

Facilities:
Colour television
Free Wireless internet connection
Non-smoking
Freeview
Tea and coffee making facilities
Number of rooms available: 1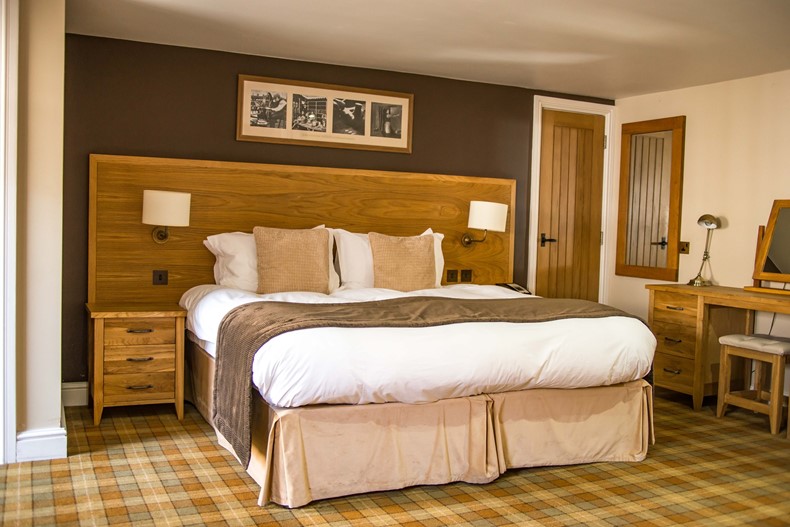 King En-Suite, Bath, Shower (Asker)
From £120
Sleeps up to: 2, King-size Bed, Bathtub, Shower En suite

Facilities:
Colour television
Free Wireless internet connection
Non-smoking
Freeview
Tea and coffee making facilities
Number of rooms available: 1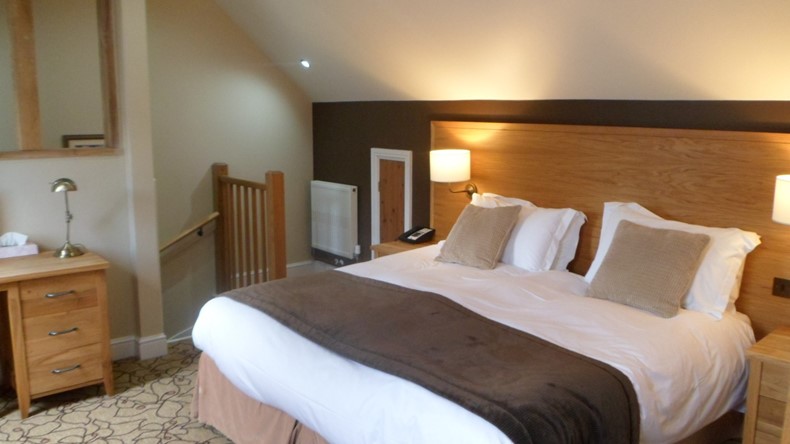 King En-Suite, Bath, Shower (Allen)
From £120
Sleeps up to: 2, King-size bed, Bathtub, Shower En suite

Facilities:
Colour television
Internet access
Non-smoking
Freeview
Tea and coffee making facilities
Wireless internet connection
Number of rooms available: 1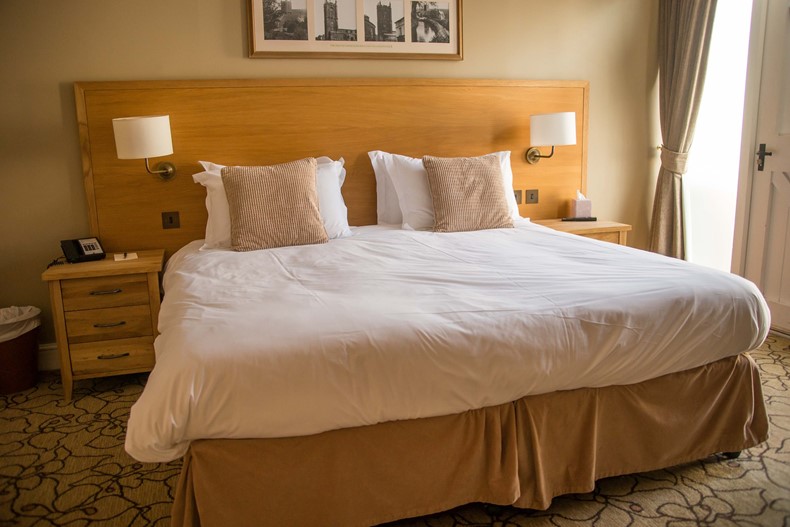 King or Twin en-suite/ Disabled access (Tadnoll)
From £100
Sleeps up to: 2, Twin (single beds), king-size, Shower with grab bars in bathroom, En suite, Wheelchair access

Facilities:
Colour television
Free Wireless internet connection
Non-smoking
Freeview
Tea and coffee making facilities
Number of rooms available: 1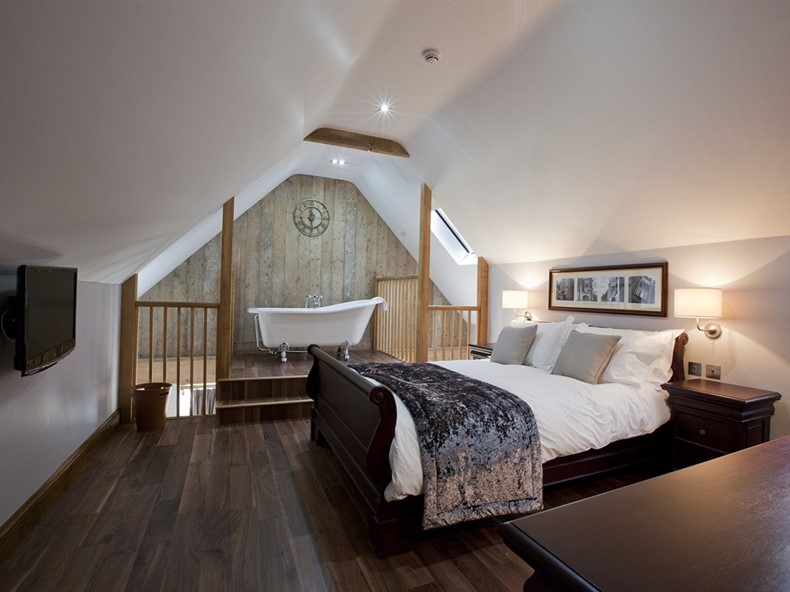 Suite, En-Suite, Roll Top Bath, Double bed ,Living Area (Cerne)
From £160
Sleeps up to: 3, Double bed, Bathtub En suite, Living Area. Sofa bed in living room suitable of 12 years & under.

Facilities:
Colour television
Internet access
Free Wireless internet connection
Non-smoking
Freeview
Tea and coffee making facilities
Number of rooms available: 1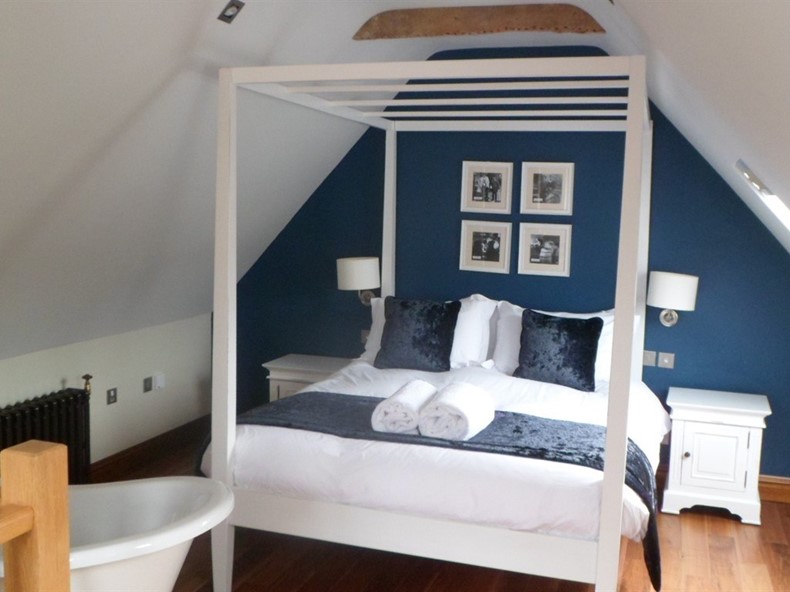 Junior Suite - En-Suite, Roll Top Bath, Living Area (Winterborne)
From £160
Sleeps up to: 3, Double Bed, Sofa bed in living area (suitable for 12 years & under) Bath tub, En suite

Facilities:
Colour television
Internet access
Free Wireless internet connection
Non-smoking
Freeview
Tea and coffee making facilities
Number of rooms available: 1